2023 Summer Season Conductor
Benjamin Oliver is a composer, conductor and jazz pianist.
He has conducted a range of professional, youth, amateur and student ensembles and orchestras including London Sinfonietta, Ensemble Paramiabo (Montreal), Performing Arts Collaboration South, Kent County Youth Orchestra and University of Leeds Union Symphony Orchestra. As conductor of Workers Union Ensemble, Ben directed the premiere performances of numerous works by many composers and recorded works by Joe Cutler for NMC and Matthew Kaner for BBC Radio 3. Since 2014 he has directed numerous major projects at the University of Southampton that bring together professional and student musicians, including performances of seminal works by Steve Reich, Lois V. Vierk and Richard Ayres.
Ben's music has been performed internationally, broadcast on BBC Radio 3 and his 'Loop Concerto for jazz trio and large ensemble' was nominated in the Contemporary Jazz category of the British Composer Awards 2017.
Ben teaches composition, ensemble performance and community music at the University of Southampton.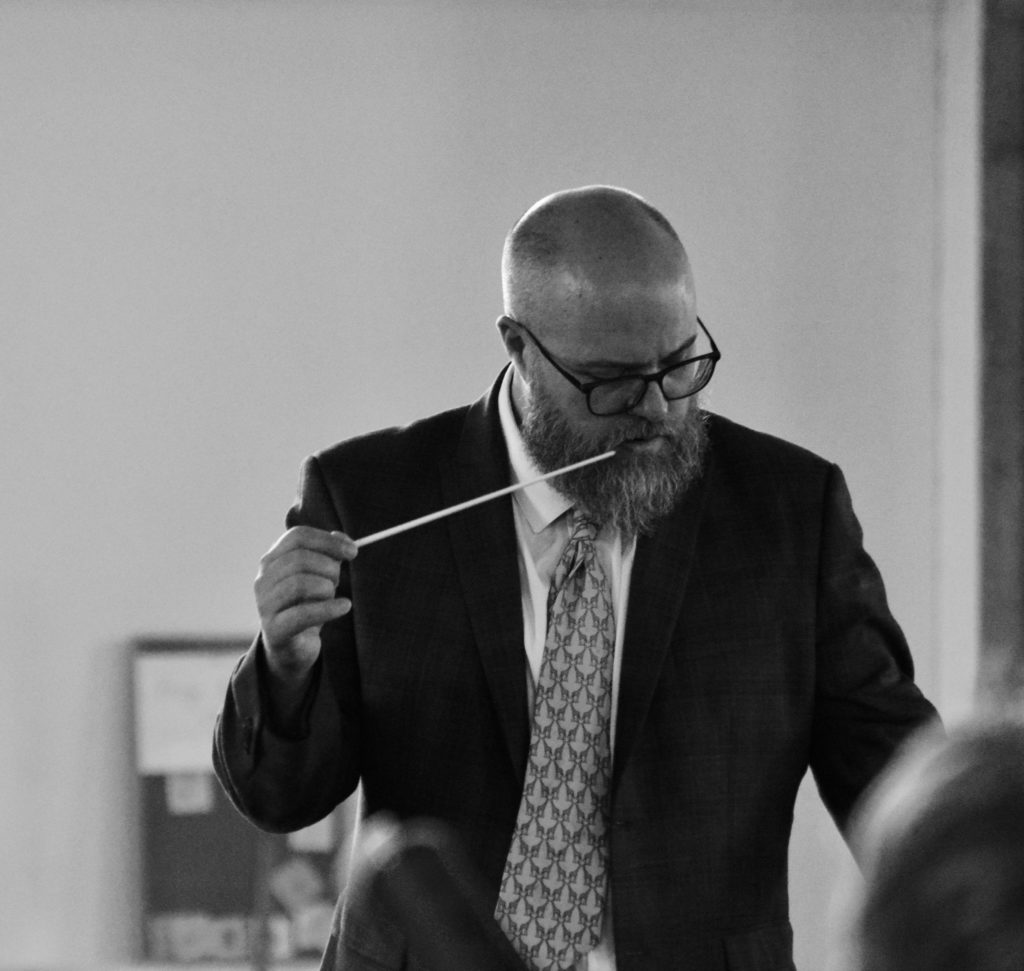 2023 Spring Season Conductor
Paul Ingram studied at the Universities of Southampton and Leicester, reading Music and Management respectively. He began conducting in 1995, working with the  orchestras of Southampton University. In 1997, Paul founded the Southampton University Sinfonietta and remained Music Director until 2004.
In 1999, he reached the final of the British Reserve Insurance Conducting Competition and has been Music Director of Southampton Concert Orchestra since 2001. Paul was Principal Conductor of Per Piacere from 2007 to 2017 and has recently been appointed Principal Guest Conductor of the professional chamber orchestra, Nova Foresta Classical Players.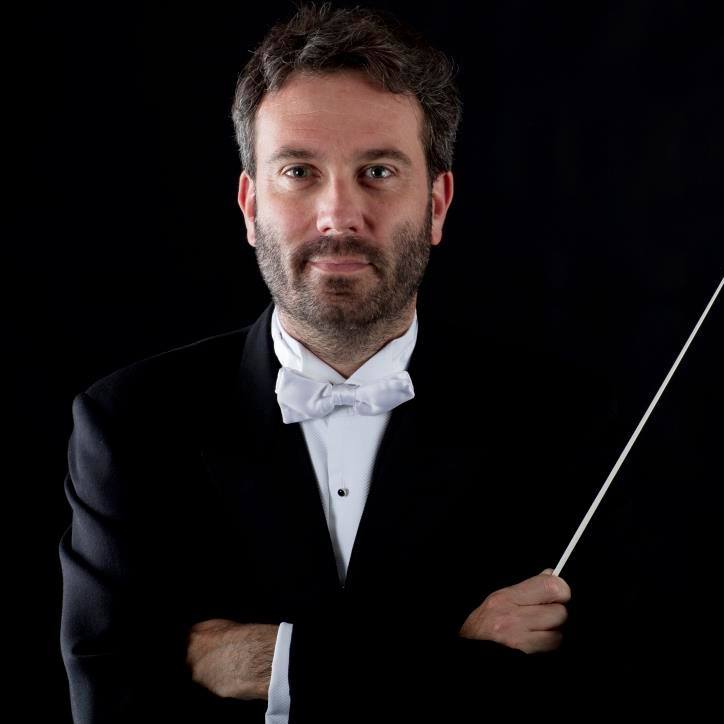 Assistant Music Director 2022-2023
Alex is a third year Music student conducting under Robin Browning and violin under Caroline Balding. He has been playing violin since he was six years old and has been in orchestra and chamber groups for all of his school and university life. Alex is also a member of the University Symphony Orchestra and is frequently involved in music department projects and concerts, as well as chamber groups and student projects.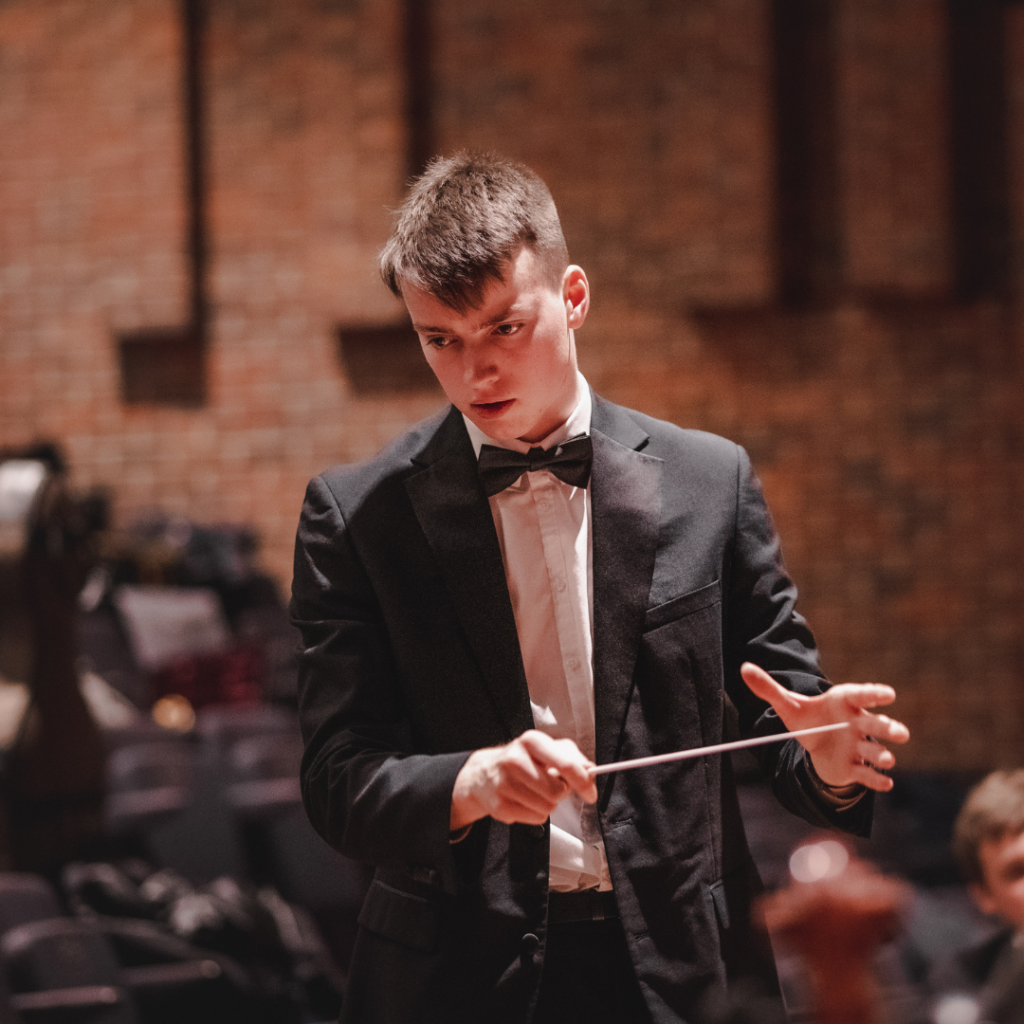 2022 Spring Season Conductor
Described by players as a conductor who 'draws emotion out of each individual player' and 'has a similar musical maturity to much older conductors', Daniel Hogan is a 26-year-old British conductor who is currently concluding his Masters in Conducting at the Royal College of Music, where he was awarded a full scholarship and studied with Toby Purser, Peter Stark and Howard Williams. In September 2023, he starts his Professional Diploma at the Royal Academy of Music with Sian Edwards. 
n Summer 2022, Daniel was an active participant in the Järvi Conducting Academy, having been selected from over 200 candidates. He was taught by Paavo, Kristian and Neeme Järvi, and Leonid Grin. In concert, he conducted the Baltic Sea Philharmonic and also the Järvi Academy Youth Orchestra in the Pärnu Concert Hall. In Summer 2023, Daniel was selected to partake in the BBC Scottish Symphony Orchestra's Emerging Conductor's Masterclasses and Concert. This summer, he will also be an Active Participant in Tomas Netopil's masterclasses with the Moravian Philharmonic in Olomouc, the Czech Republic, and will be Rehearsal Conductor for the Ulster Youth Orchestra in Belfast. Daniel receives private mentoring from Martyn Brabbins and Christopher Seaman, and has taken part in masterclasses led by Sakari Oramo, Vasily Petrenko, Jac van Steen, Ryan Bancroft, Rafael Payare, Colin Metters, Ben Gernon and Sir Antonio Pappano.
Daniel has been Assistant Conductor for the BBC National Orchestra of Wales and the English Symphony Orchestra. Highlights in the 2022/23 season included recording Schumann's Violin Concerto with Laure Chan and the Sinfonia Perdita in Abbey Road Studios, and making his debut with the Haydn Chamber Orchestra, Amadeus Chamber Orchestra and Farnborough Symphony Orchestra.
Daniel is known as a conductor with 'real stature, depth of knowledge, insight and understanding', but also as one who 'commands high levels of respect and affection from orchestral musicians of all ages and skill'. He is very popular with non-professional orchestras, having been appointed Music Director of the Kew Sinfonia and the Chorleywood Orchestra. He is entrepreneurial and collaborative, having formed the Watford Youth Sinfonia when he was 17, and more recently the Sinfonia Perdita, a young professionals orchestra consisting of players from the London conservatoires. They are dedicated to performing masterworks neglected by the standard repertoire which has recently included Sir Malcolm Arnold's 5th Symphony, supported by the Malcolm Arnold Trust, and the British premiere of Yngve Sköld's 2nd Symphony. Daniel has worked with some of the country's most exciting soloists such as Isata Kanneh-Mason, Thomas Kelly and Laure Chan, as well as some of the country's most respected composers, including David Matthews, Joseph Horovitz and Matthew Taylor. 
2021 Autumn Season Conductor
Described as 'An expert musician & conductor' by Sir Charles Mackerras, Robin Browning is increasingly in demand with orchestras both in the UK and abroad. Following his debut with the Royal Philharmonic Orchestra at the Barbican Centre in London, which was broadcast on Classic FM, Robin has since conducted the Hallé Orchestra, English Northern Philharmonia, Northern Sinfonia, Danish Radio Symphony Orchestra, Ensemble Intercontemporain, St Petersburg Festival Orchestra and Estonian National Youth Orchestra, amongst many others. 2011 marked Robin's US debut, conducting three subscription concerts with the Boise Philharmonic, and in 2013 he made his debut with Milton Keynes City Orchestra. Robin studied at the Accademia Chigiana, Siena, with Myung-Whun Chung and the legendary Ilya Musin. He gained his Bachelor's degree from King's College London, and a Masters from UEA in Norwich. He furthered his conducting training in the USA with Joseph Gifford, and in Estonia, attending masterclasses with Neeme and Paavo Järvi at the Oistrakh Festival. Robin also studied with Sir Charles Mackerras, Sian Edwards, Sir Mark Elder and Benjamin Zander, and participated in the first ever Conductor Development Programme with Milton Keynes City Orchestra in 2012.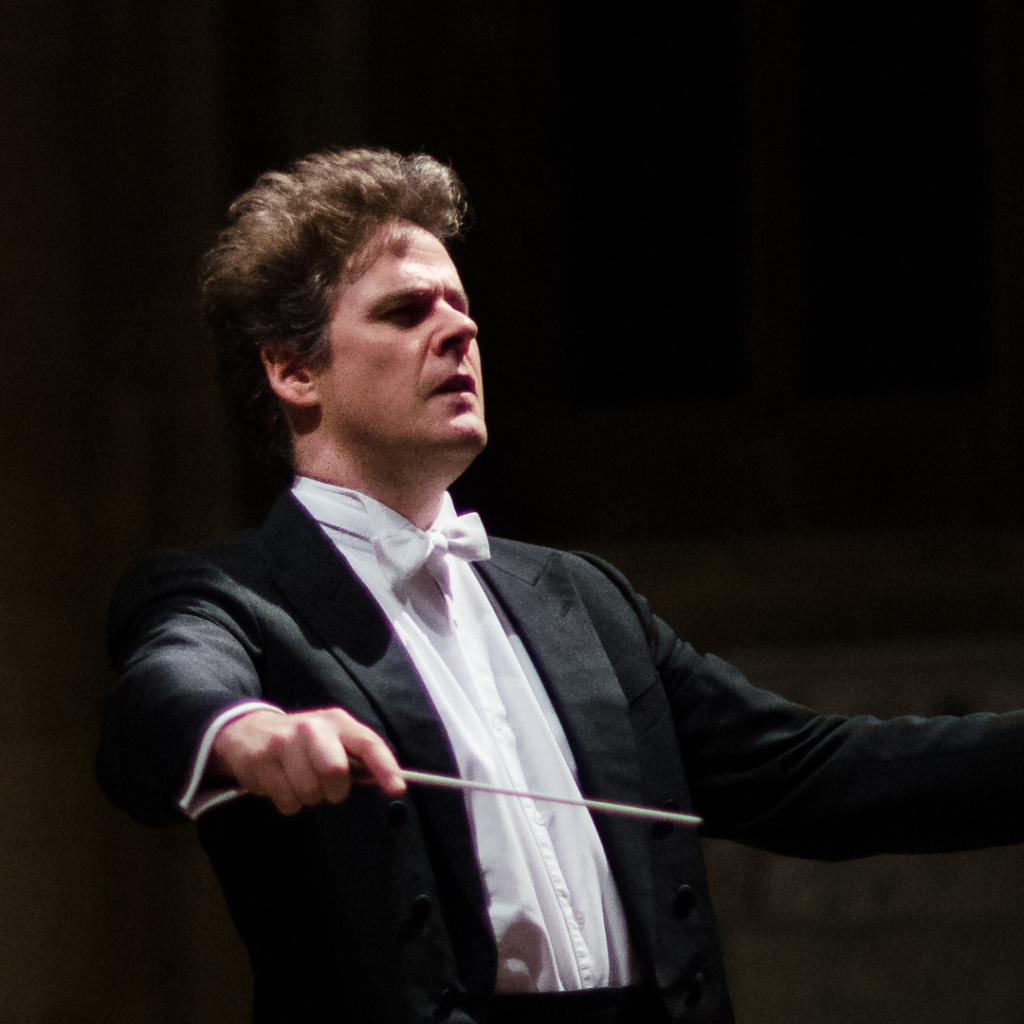 Passionately committed to the training of younger musicians, Robin has guest-conducted orchestras at both Trinity Laban Conservatoire and Guildhall School of Music, and works regularly with young conductors at the University of Southampton. In 2008 he was involved in the Barbican Young Orchestra project, preparing the inaugural orchestra for Sir Colin Davis. Robin is also dedicated to contemporary music and recordings. Since making his first professional studio recording in 2008, he has released three more. 
Assistant Music Director 2021-2022
Kenneth recently finished his masters studying Acoustical Engineering and has previously done many of the undergraduate music modules. Before taking his conducting skills further in his second year of undergraduate study, he also conducted with various other music-societies including the university jazz band. Ken is also a dedicated instrumentalist, and wonderfully plays both the piano and trombone: he has particularly enjoyed playing repertoire such as Tchaikovsky's 1812 Overture and Beethoven's 9th Symphony.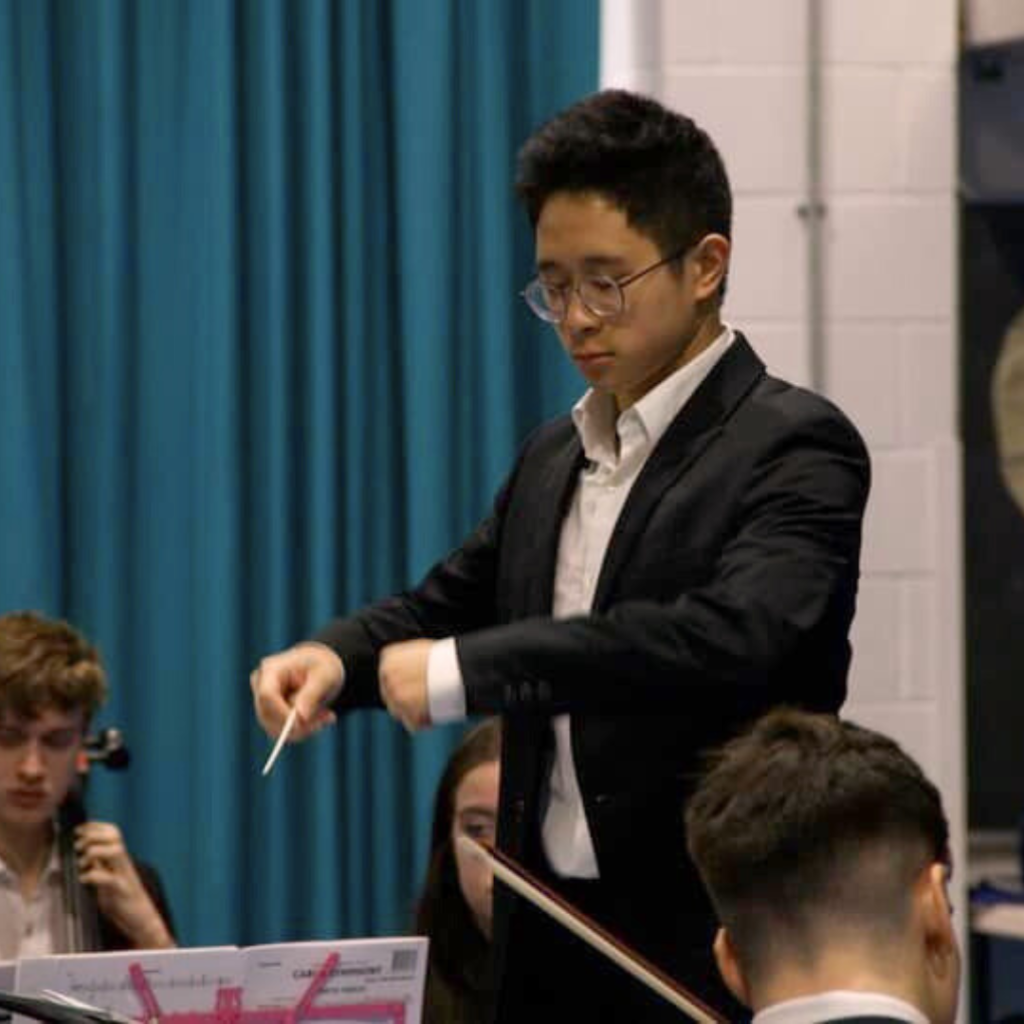 2020 Spring Season Conductor
Orlando Jopling works for the Royal Opera House and Royal Ballet as guest music staff, and is Associate Conductor of English National Ballet, conducting performances at the Coliseum, Sadler's Wells, Royal Albert Hall and on tour in the UK and abroad.
Guest appearances include concerts and recordings with the English Chamber Orchestra, Royal Philharmonic Orchestra, London Mozart Players, Irish Chamber Orchestra, and Sinfonia Viva, and music staff, vocal coach and assistant conductor roles at Scottish Opera, Garsington Opera, and the LSO.
He co-founded Tête à Tête, commissioning and conducting over a dozen chamber operas, and Stanley Hall Opera, conducting 'Falstaff', 'Così fan tutte', 'Figaro', 'Don Pasquale', and 'Cenerentola'.
He has also conducted 'Figaro' for Savoy Opera, 'The Merry Widow' for Carl Rosa, 'La Scala di Seta' for Independant Opera, 'Albert Herring' for British Youth Opera, 'Don Giovanni', 'Figaro' and 'Idomeneo' in Vienna with the Schönbrunn Orchestra, as well as 'La Traviata', 'Don Carlos', 'Cav & Pag', 'The Pearlfishers', 'Paul Bunyan', 'A Streetcar named Desire' and 'Don Giovanni'.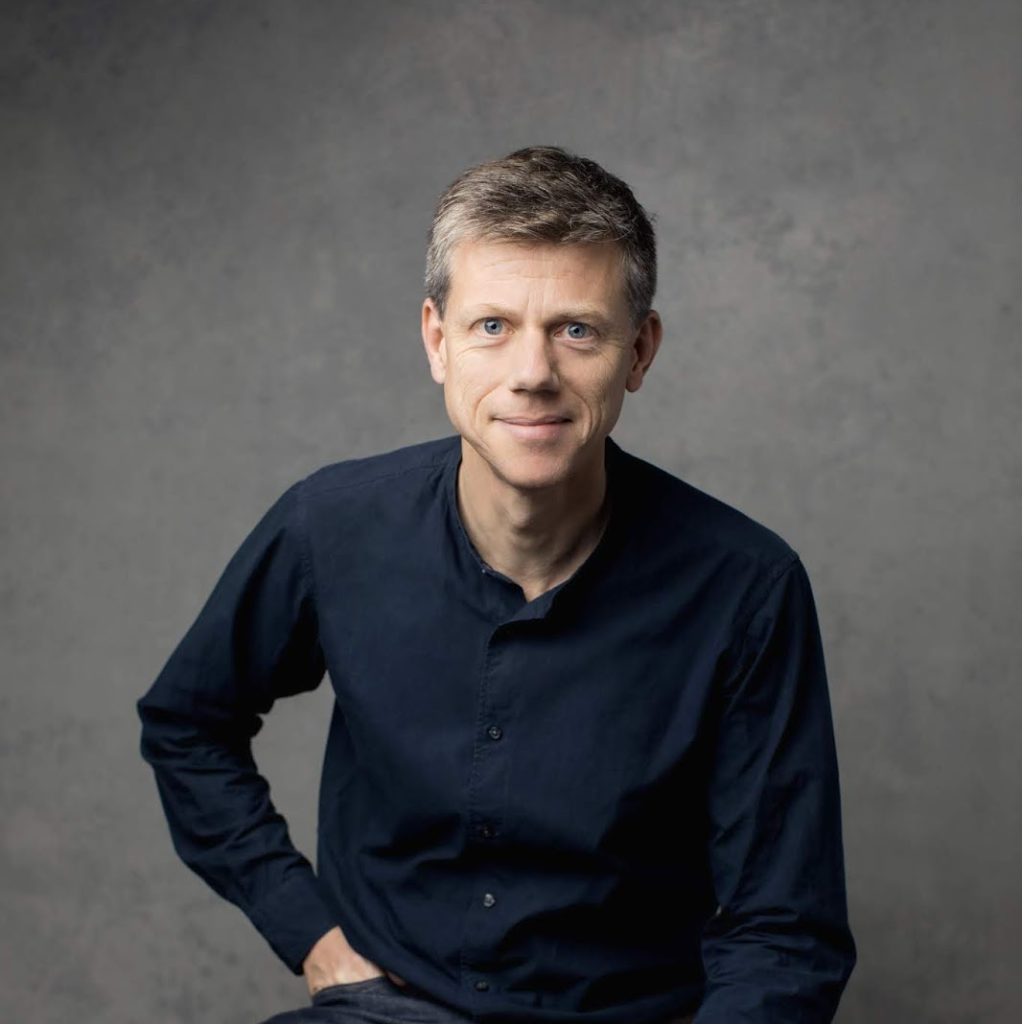 Orlando was principal conductor and artistic advisor of the 145-year-old Royal Orchestral Society for ten years, and he is Artistic Director of the Roman River Festival in coastal Essex, conducting 3 concerts a year and working with, among others, Nika Goriç, Anthony Marwood, Mark Padmore, Alina Ibragimova, the Navarra Quartet, Nicola Benedetti, the Britten Sinfonia, the King's Singers and Natalie Clein.
After reading music at Trinity College Cambridge, Orlando studied conducting at the Royal Academy of Music in London with Colin Metters, with visiting classes by George Hurst, Colin Davis, and Ilya Musin, and then studied to be a répétiteur at the National Opera Studio, where he won the first Leonard Hancock scholarship.
For ten years, Orlando played as a tutti cellist with the LSO, Philharmonia and other orchestras, learning from Bernard Haitink, Simon Rattle, Mark Elder, Riccardo Muti, Colin Davis, Valery Gergiev and Esa-Pekka Salonen among others.
2019 Autumn Season Conductor
American/British conductor Johann Stuckenbruck is an assistant conductor at Glyndebourne Opera House and a cover conductor for the San Diego Symphony Orchestra. A quarter-finalist in the 2019 Besançon Conducting Competition, Johann has conducted the Hallé Orchestra, the Royal Northern Sinfonia and at Glyndebourne.
Recipient of the ASRAM Prize, Johann graduated from the Royal Academy of Music in 2017 with distinction. Shortly after graduating Johann was second conductor to Sir Mark Elder and the Hallé at the Edinburgh Festival and made successive debuts as second conductor on the world premiere of 'Belongings' at Glyndebourne, as a guest conductor with the Hallé Orchestra at Bridgewater Hall and the Royal Northern Sinfonia at the Northern Aldborough Festival.
In opera, Johann made his Bloomsbury Theatre debut conducting Kurt Weill's 'The Tsar has his Photograph Taken' and was assistant to Rafael Payare on Rossini's 'Il barbiere di Siviglia' at the 2019 Glyndebourne Festival. He also gave the world premiere of Joanna Lee's 'No Sound Ever Dies' at the Brooklands Museum and has conducted productions of Rossini's 'La Cenerentola' (Bedford Park Festival) and Donizetti's 'Lucia di Lammermoor' (Fulham Opera). Johann was also assistant conductor to Mathieu Herzog at the inaugural Blaricum Festival in the Netherlands.
Future engagements include cover conducting for the San Diego Symphony Orchestra with Rafael Payare/Alisa Weilerstein, assisting at Opera North on Britten's 'Turn of the Screw', returning to the Glyndebourne Festival for Donizetti's 'L'eliser d'amore' and concerts with the Hertford Symphony Orchestra, Covent Garden Chamber Orchestra, the Blaricum Festival Orchestra and the Saloman Orchestra.
Assistant Music Director 2019-2020
Charlotte Tripcony is a final year Music student at the University of Southampton and currently studies conducting with Robin Browning. She is primarily a trumpet player, having been principal player of the university's Symphony Orchestra and also part of the Symphonic Wind Orchestra, for which she is Vice President.
Charlotte grew up in Penzance and has been a part of many ensembles throughout her life there such as Cornwall Youth Orchestra, Cornwall Youth Brass Ensemble, Cornwall Youth Jazz Orchestra and Penwrith Youth Wind Band. This enabled her to perform in various prestigious locations such as Birmingham Symphony Hall and the Royal Albert Hall.
Charlotte was awarded a scholarship to study Music at the University of Southampton and her current studies specialise in performance, conducting and music therapy. Charlotte would like to extend her thanks to Ben Oliver for his support and guidance.