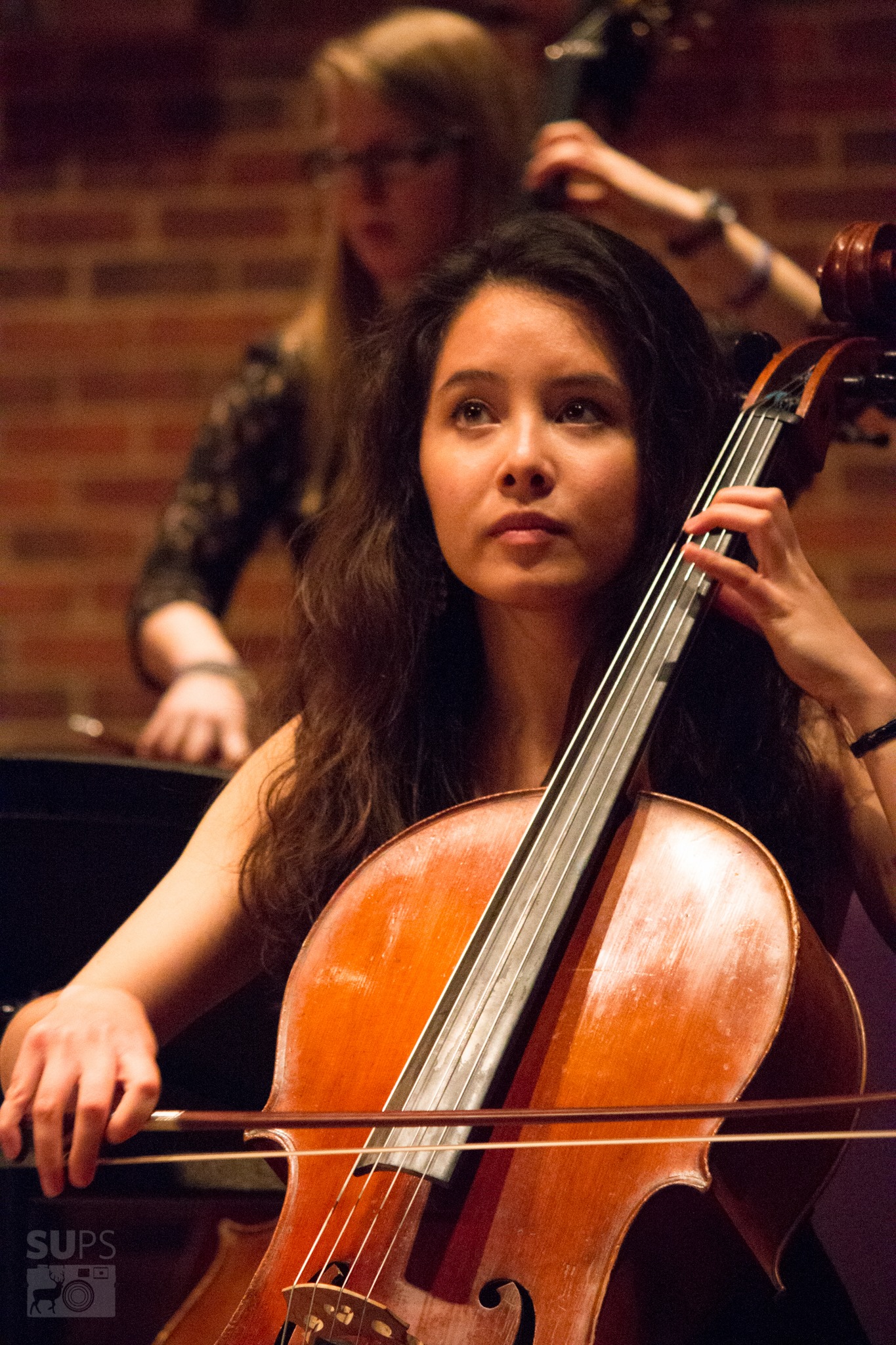 Why not consider supporting the Orchestra further by becoming a 'Friend of Sinfonietta'?  
Sinfonietta takes pride in our reputation for high quality performance through the wide range of challenging repertoire we cover. We are an entirely student run orchestra, relying on commitment, dedication and enthusiasm from all member involved to further build on our outstanding reputation. Our aims are to provide members with an incredibly valuable musical and social experience, inclusive of those wishing to engage in a future musical career, and those who study under other faculties at the University.
The support from our audiences each concert is greatly appreciated and is what Sinfonietta needs to thrive. However, financially the orchestra struggles to break even with our outgoing concert costs. Sinfonietta receives extremely limited funding from the University, therefore we must find other methods of income to ensure our concerts reach our full potential, while keeping membership for the orchestra affordable.
Friend: £20 per annum
Friends enjoy…
A termly newsletter with updates of the orchestras progress, developments and future plans
Acknowledgement of your contribution to the orchestra in the concert programmes and on our website
A free strip of raffle tickets at every concert
A free programme at every concert
Associate: £40 per annum
Associates enjoy…
All benefits of a friend plus…
Priority booking for performances
Reserved seating
10% off your ticket value
Sponsor: £70 per annum
Sponsors enjoy…
All benefits of an Associate plus…
Attendance to an annual pre-concert drinks reception
Attendance to a pre-concert rehearsal
15% off your ticket value
Benefactor: £120 per annum
Benefactors enjoy…
All benefits of a Sponsor plus…
A complementary ticket to one of our concerts
20% off your ticket value
The opportunity to be named as the sponsor of a specific piece of repertoire that we perform, as well as being given credit on our website and in our programme
If you would like to become a 'Friend of Sinfonietta' speak to Ellie Purvis, Vice President, at the 'Friends of Sinfonietta' stand at our concert interval, or email elp3g15@soton.ac.uk.
All individual donations are gratefully received and are extremely grateful to all involved in supporting us.